Awards to win
Conditions :
1) Votre site doit parler de Buffy, Angel ou d'un des acteurs.
2) Pas de sites anti-buffy... ni de sites à caractère pornographique.
3) Un lien vers mon site (buffyvs.com)
4) Un petit mot dans mon guestbook :o)
5) Votre site, s'il a déja gagné un award, ne peut s'inscrire qu'une fois. A moins que vous ayez complètement refait votre site, je n'accepterai pas de vous remettre un award.
6) For the foreign sites : I accept every language, but of course I prefer French or English. I can understand Italian by the way... So you can apply for an award even if your site isn't in french ! To apply, just e-mail me the name & adress of your site and I'll visit it !
Pour vous inscrire aux awards Buffy VS, envoyez moi un mail avec le nom et l'adresse de votre site, vous remporterez peut être un de ces awards ...
Award d'Or
Award d'Argent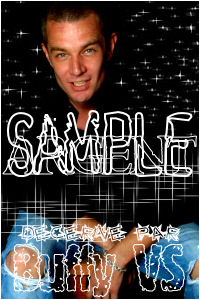 Award de Bronze
Award Espoir
Awards winners
Best Of Buffy
--> Espoir
Sunnydale's Soul : the watching
--> Espoir
Darkness Buffy
--> Argent
ArtAngelserie
--> Espoir
Smg-Forever
--> Bronze
Sarah-4ever
--> Argent
Tom Lenk Storyteller
--> Argent
Sassy Forever
--> Argent
Lotw
--> Or
Sunnydale Investigations
--> Bronze
Only Spikey
--> Argent
Smg-pix.com
--> Argent
Le monde de Michelle
--> Bronze
Bloodylicious
--> Argent
Paradise TV
--> Espoir
My SMG Site
--> Argent
Buffy Slumber
--> Argent
Sarah Magie
--> Bronze
Aux Portes de l'Enfer
--> Argent
Due uomini e una gatta
--> Argent
Semplicemente Elisabeth
--> Originalité
Dawn Online
--> Espoir
L'antre de Sarah
--> Espoir
Buffy & Angel Rock
--> Argent